The interior of the Cathedral of Santo Domingo de la Calzada was every bit as crowded as the square outside. This photo was taken from the Saint's tomb across the nave of the church to a particularly spectacular side altar.
Date: 09 April 2016
Place: Santo Domingo de la Calzada (La Rioja,... (more at
http://www.thomryng.com/camino/camino-photo-of-the-day-crowded-cathedral/
)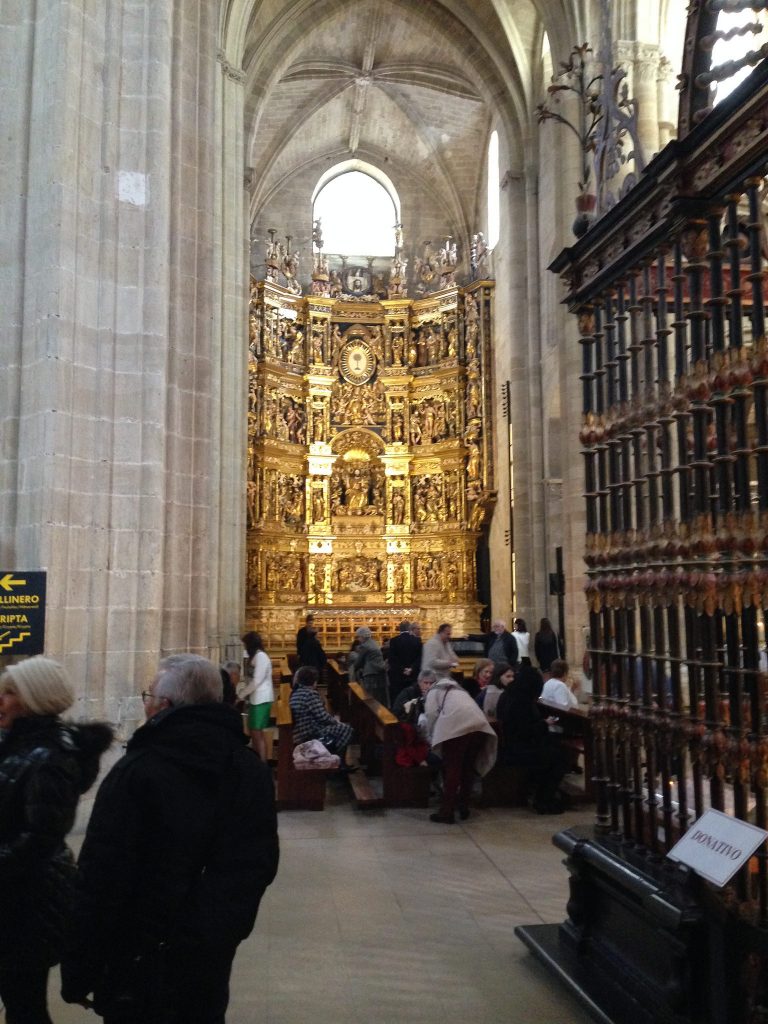 Originally posted at
Pilgrims on the Way
. If you wish to comment, please do so there.
http://www.thomryng.com/camino/camino-photo-of-the-day-crowded-cathedral/
File under: Photo of the Day