You might think this is a painting or a model, but no. This is the actual bridge that the Camino takes over the N-120. Amazing, no? Thereafter, the path (more of a dirt road, really) parallels the highway for quite some time.
Date: 09 April 2016
Place: Between Santo Domingo de la Calzada and... (more at
http://www.thomryng.com/camino/camino-photo-of-the-day-we-cross-the-highway/
)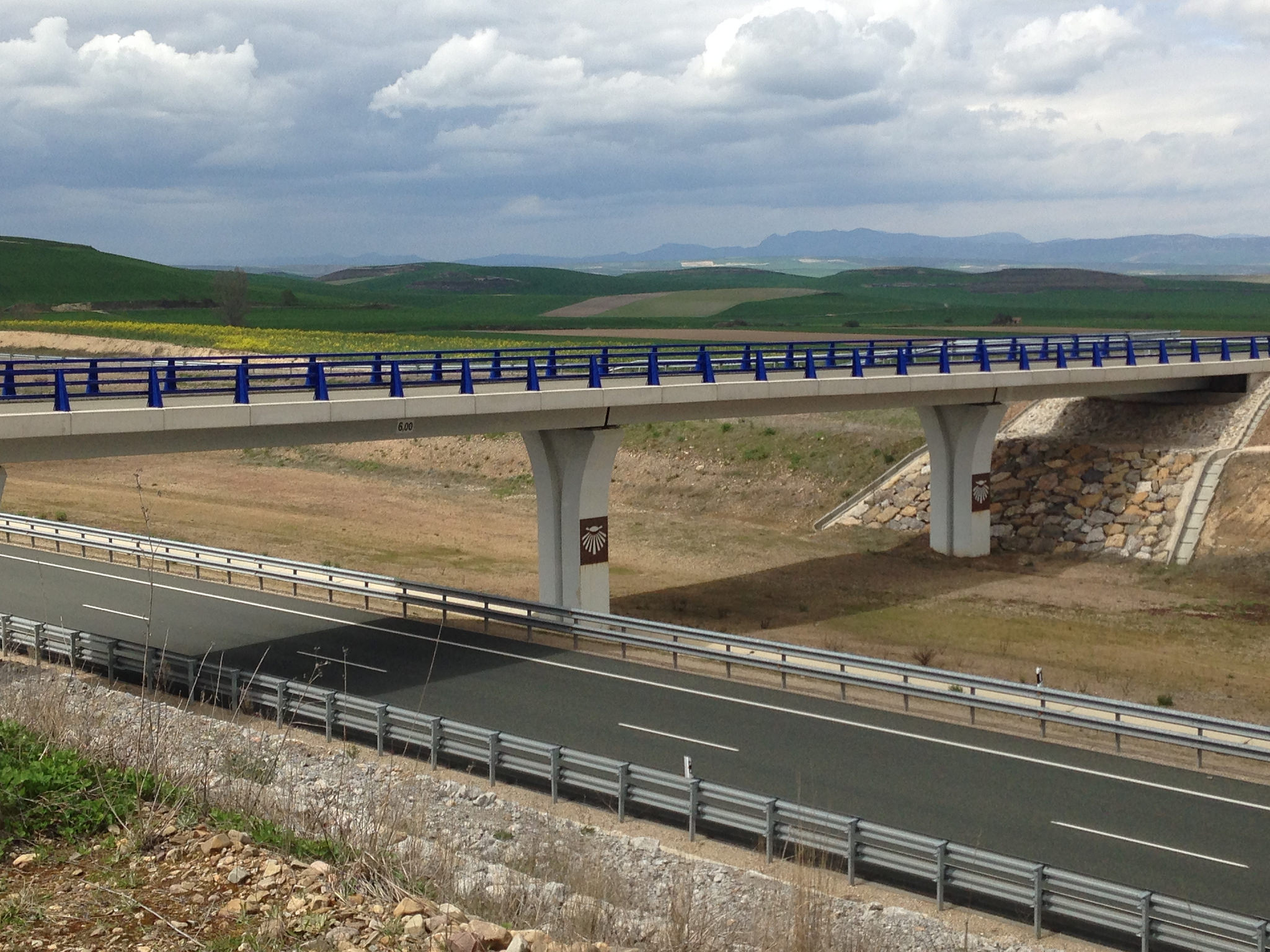 Originally posted at
Pilgrims on the Way
. If you wish to comment, please do so there.
http://www.thomryng.com/camino/camino-photo-of-the-day-we-cross-the-highway/
File under: Map, Photo of the Day