The town of Belorado is famous for its murals. They come in all styles, from primitive graffiti to cartoons to heroic paintings to some with the quality of Romanesque icons. Here we pass some crusaders on the way to finding our tapas. And beer. Something cold, at any rate.
Date: 10 April... (more at
http://www.thomryng.com/camino/camino-photo-of-the-day-belorado-murals/
)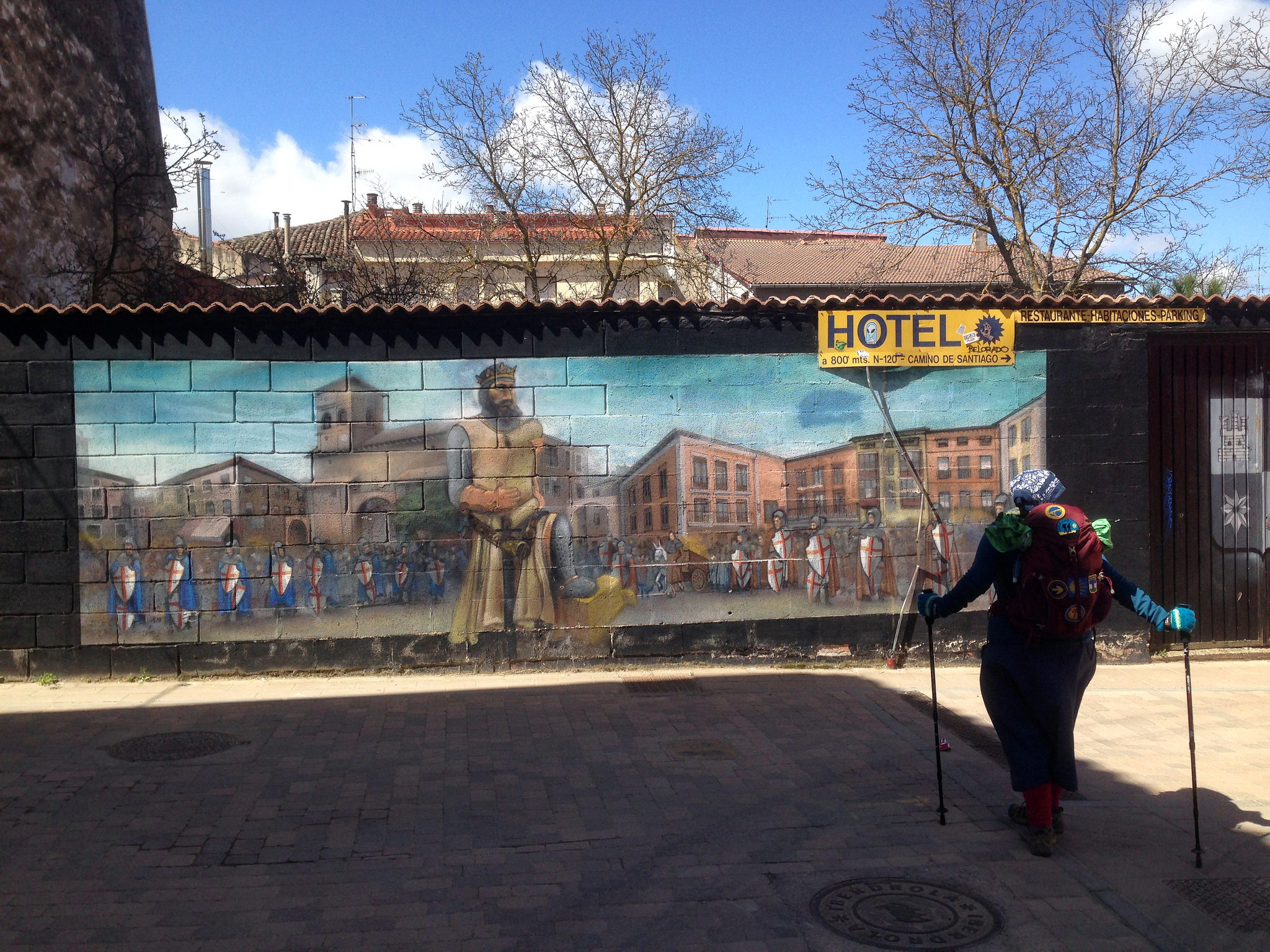 Originally posted at
Pilgrims on the Way
. If you wish to comment, please do so there.
http://www.thomryng.com/camino/camino-photo-of-the-day-belorado-murals/
File under: Map, Photo of the Day