Looking over my photos of this area from our first Camino reveals a similar scene nearby. Could this place just be ground zero for rainbows on the Camino?
Date: 11 April 2016
Place: Between Villambistia and Espinosa del Camino (Castilla y León, Spain)
Map of the day:
(more at
http://www.thomryng.com/camino/camino-photo-of-the-day-rainbow/
)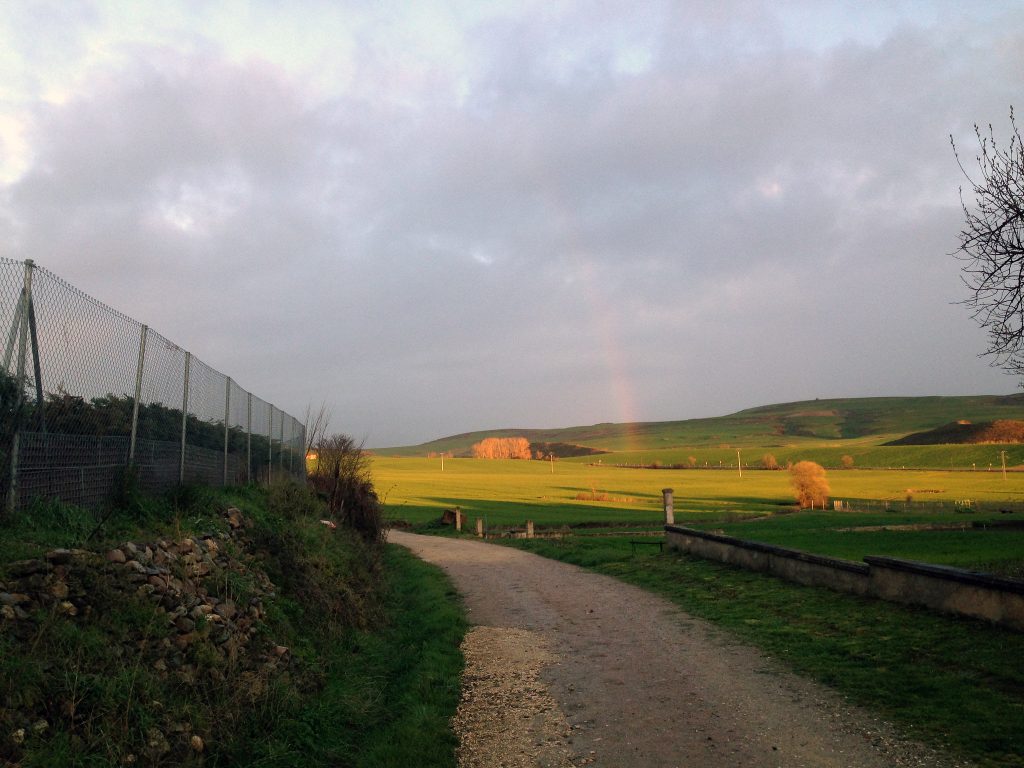 Originally posted at
Pilgrims on the Way
. If you wish to comment, please do so there.
http://www.thomryng.com/camino/camino-photo-of-the-day-rainbow/
File under: Photo of the Day, Map