We read today in the Acts of the Apostles of this great day, which in a certain way we can celebrate as the birthday of the Church:
Pentecost – Duccio di Buoninsegna (1308)
When the time for Pentecost was fulfilled,
they were all in one place together.
And suddenly there came from the... (more at
http://www.thomryng.com/amateurmonk/pentecost-you-can-become-all-flame/
)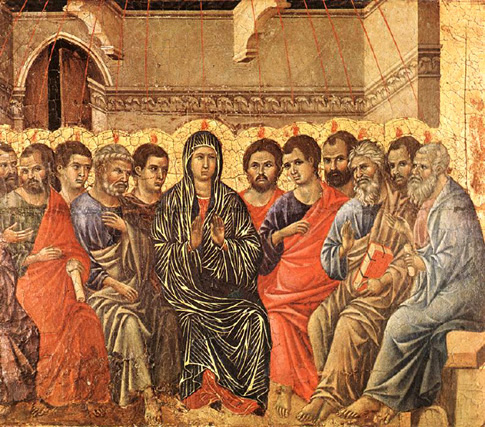 Originally posted at
Mundus Tranquillare Hic
. If you wish to comment, please do so there.
http://www.thomryng.com/amateurmonk/pentecost-you-can-become-all-flame/
File under: Annual, Chant, Holy Days, Meditations, Wisdom