Francine, as you can see, is not thrilled to be crossing this wet wooden bridge in the rain. I think this might have been the exact moment she decided that she was quitting for the day.
Date: 11 April 2016
Place: Entering Villafranca Montes de Oca (Castilla y León, Spain)
Map of the day:
(more at
http://www.thomryng.com/camino/camino-photo-of-the-day-slippery-when-wet/
)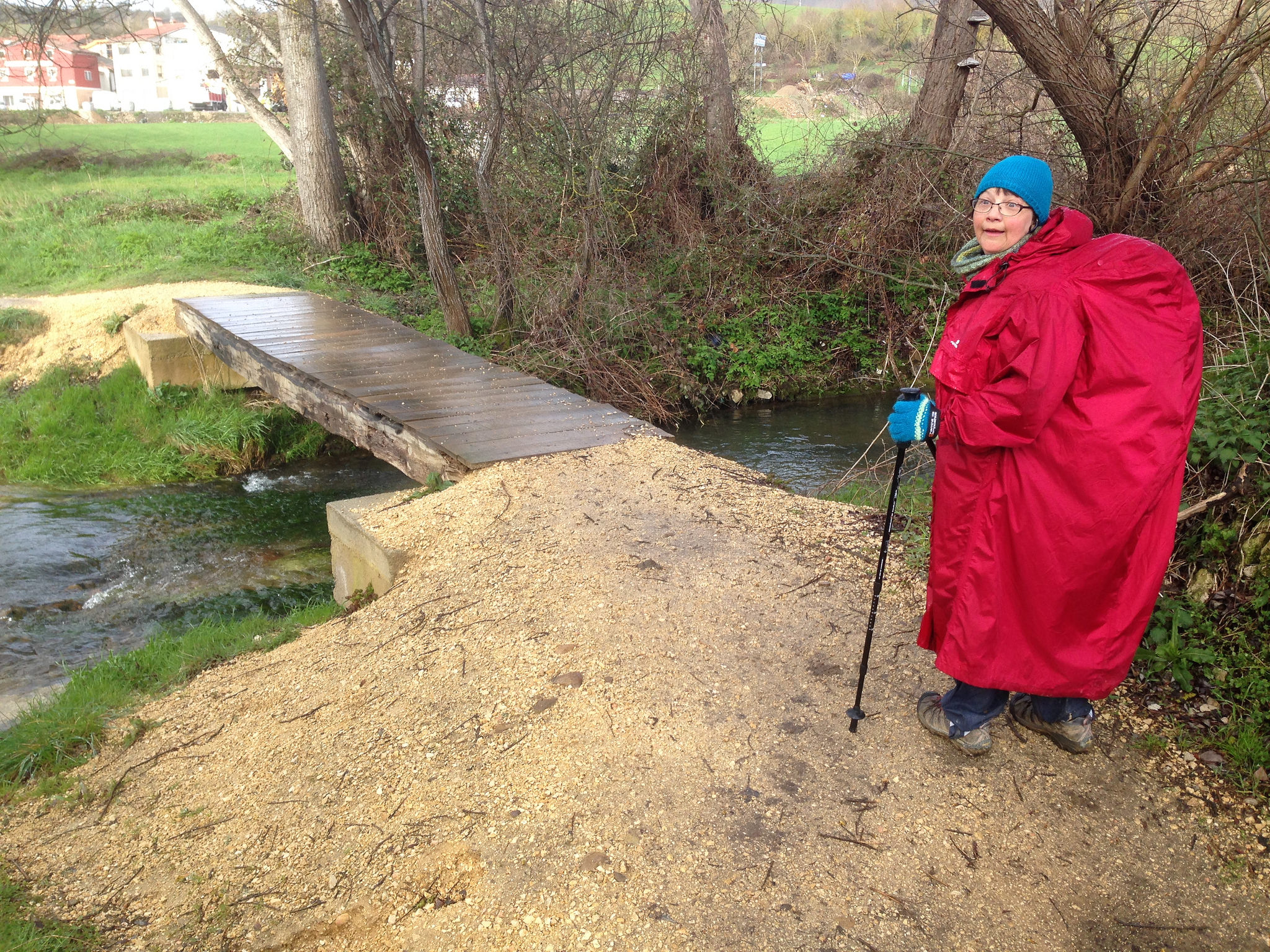 Originally posted at
Pilgrims on the Way
. If you wish to comment, please do so there.
http://www.thomryng.com/camino/camino-photo-of-the-day-slippery-when-wet/
File under: Map, Photo of the Day