Depending on what calendar you use (Ordinary Form or Extraordinary Form), and whether or not it is a Holy Day of Obligation in your diocese, today(or last Thursday) is (or was) the Solemnity of the Body and Blood of Christ (Corpus Christi).
Happy Corpus Christi!
Whereas Holy Thursday is a... (more at
http://www.thomryng.com/amateurmonk/god-in-the-streets-of-tacoma/
)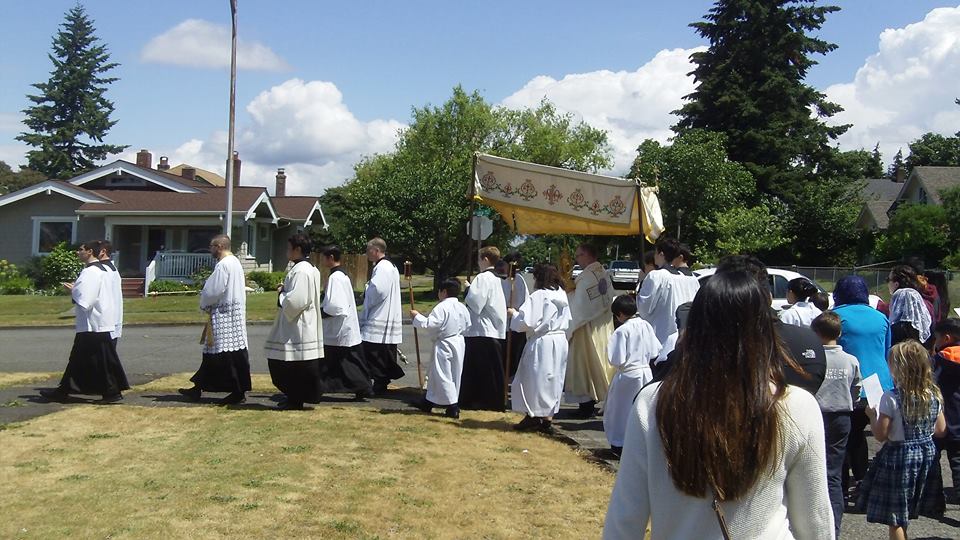 Originally posted at
Mundus Tranquillare Hic
. If you wish to comment, please do so there.
http://www.thomryng.com/amateurmonk/god-in-the-streets-of-tacoma/
File under: Annual, community, Holy Days, Rev. Caleb Insco F.S.S.P., Rev. Michael Stinson F.S.S.P., Rev. Nicholas Wichert