Sir Thomas More (by Hans Holbein the Younger)
Today is the memorial of one of my favourite saints, Saint Thomas More, who died at the hands of King Henry VIII (that villain).
That is, today is his memorial in the modern Roman calendar, which he shares with Saint John Fisher, also executed by the... (more at
http://www.thomryng.com/amateurmonk/saint-thomas-more/
)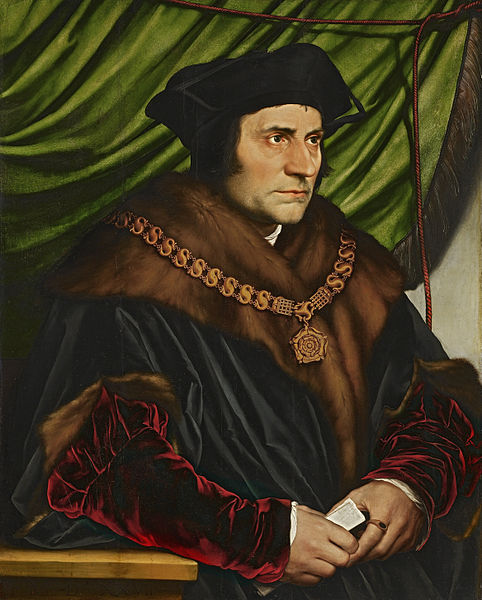 Originally posted at
Mundus Tranquillare Hic
. If you wish to comment, please do so there.
http://www.thomryng.com/amateurmonk/saint-thomas-more/
File under: Annual, Church and State, Divine Office, History, Meditations, Moments in Time, Prayer, Saints