At our parish of Holy Rosary, we sometimes celebrate Mass on the High Altar. This method, where for much of the Eucharistic prayer the Priest and the people are facing the same direction, is known as ad Orientem.
For many years, we have... (more at
http://www.thomryng.com/amateurmonk/ad-orientem-training/
)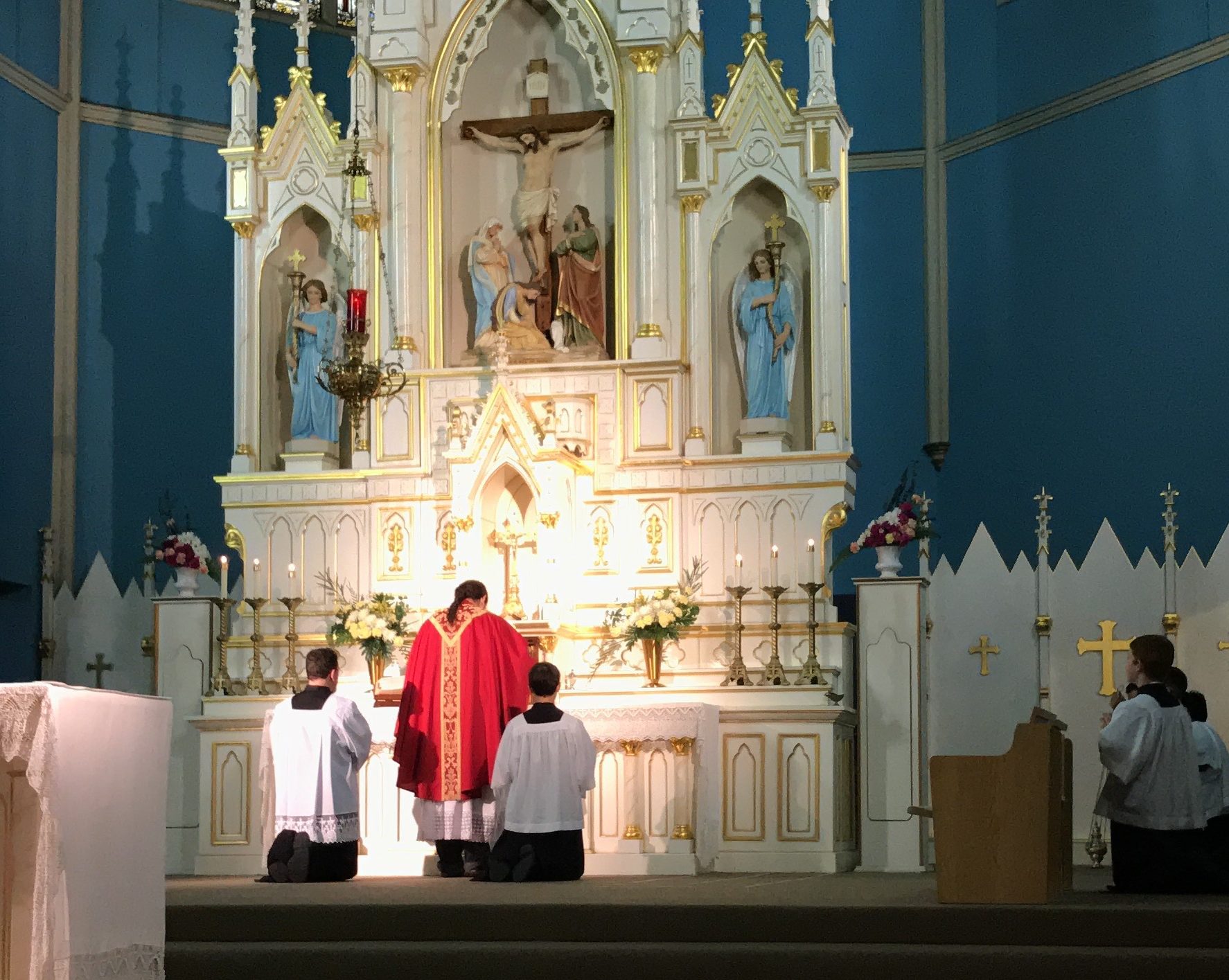 Originally posted at
Mundus Tranquillare Hic
. If you wish to comment, please do so there.
http://www.thomryng.com/amateurmonk/ad-orientem-training/
File under: Cardinal Sarah, Francine my love, inside baseball, Moments in Time, Rev. Jacob Maurer, Rev. Michael Wagner, Save the Liturgy, Save the World